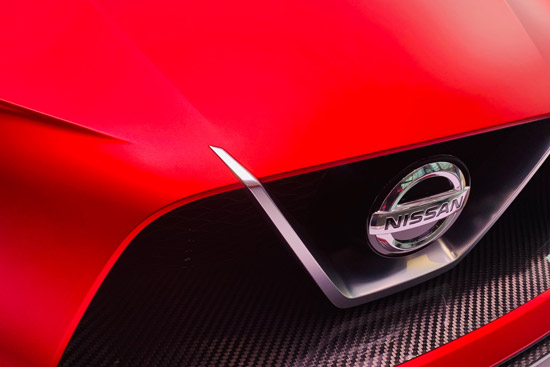 A new generation of the hugely popular Nissan Z line is coming in 2021. The new 400Z will be the 7th generation of the iconic Nissan line of performance sports cars. It's a revamp of the popular Nissan 370Z, which is over ten years old. Don't get us wrong - the 370Z has been a darling to many with its beautiful, wide-body design with a fun platform to drive and build, but its retirement is long overdue.
If you missed the Nissan 400Z reveal, here's a quick Nissan 400Z update:
Heritage-Inspired Design With Modern Styling
The 400Z concept car was unveiled with a heritage-inspired design that stays true to the Z line's previous generations. While the overall shape and dimensions are similar to the Nissan 370Z, the 400Z features classic styling with some modern touches. For instance, the teardrop headlights get their inspiration from the iconic Datsun 240Z. This inspiration can also be seen in the model's eye-catching yellow body paint.
The rear-end and taillight design is similar to the 300ZX, with LED elements adding a modern look. Other modern features include daytime running LED lights, a digital instrumentation cluster, carbon fiber accents, and an infotainment system with a broad touchscreen.
More Powerful Engine
According to most Nissan 400Z update reports, it's expected that the 400Z will have a powertrain and evolved platform similar to the Infiniti Q60 Coupe. The new sports car will feature a 3.0-liter twin-turbo V6 engine, generating 300hp and 295 lb-ft of torque in the basic form. However, rumor suggests that it will live up to expectations and offer more - up to 400hp.
That means Nissan may well go for the 400-hp twin-turbo V6 that's available in the Red Sport badged Q50 & Q60 models. With Nissan also working on the new Nismo version in the near future and the possibility of introducing electric options in the Z line, the 400Z may well exceed the 400-hp figure. In short, we should expect a more powerful engine.
Stronger and Stiffer Chassis
Another crucial Nissan 400Z update is its chassis - it will be built around the existing FM platform on the 370Z and Infinity Q50 and Q60. However, it will feature significant improvements, including new suspension components and enhanced geometry to improve the chassis. We can also expect upgrades through various packages.
These include upgraded steering, adjustable suspension, limited-slip differential, and more. Despite sharing the same chassis with the Q60, the 400Z will feature a stronger, stiffer, and tighter chassis thanks to its dedicated two-door sports coupe design with compact dimensions.
Manual Transmission
Nissan decided to stick with the manual gearbox - an integral part of the Z car's long-living spirit. Z line fans will love this Nissan 400Z update with three pedals, a six-speed manual transmission, and a mechanical handbrake. Expect the 400Z to offer Z's dynamic performance with excellent capabilities that ensure a uniquely connected driving experience.
Offering the manual driving experience that many Nissan fans have come to love with the Z cars is great news. However, we can also expect the 400Z production vehicle to come with an automatic gearbox option. Which exact type - a dual-clutch or traditional slushbox automatic - remains to be seen.
Upgraded Interior With a Digital Experience
The 400Z concept car has shown a marked departure from the aging interior of the 370Z. Based on the recent Nissan 400Z update, the Z Proto's interior brings the Z car into the 21st century with sleek styling. The new car retains some classic elements like a steering wheel based on earlier generations, a manual shift lever, and a triple-gauge cluster atop the center dash.
Everything else is modern, from the new 12.3-inch digital instrument cluster with a visually appealing tachometer in the center, full smartphone integration with Apple CarPlay and Android Auto, a touchscreen display for infotainment options, and leather and Alcantara bucket seats with a cockpit-like feel. The upgraded interior is unique and looks quite comfortable.
Pricing and Expected Arrival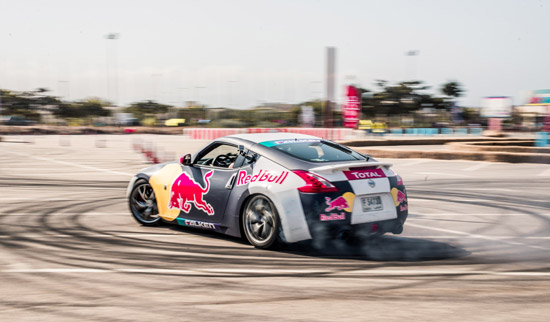 Everything points to a price tag of around $40,000, similar to the Toyota Supra's pricing. However, if Nissan can deliver a 400-hp two-seater sports coupe that can perform and handle corners well under the $40,000 price tag, it's going to be a hit. Production of the Nissan 400Z will likely start in 2022 as a 2023 model.
Get Ready With Premium Aftermarket Parts
Now that you have the information you need with our quick Nissan 400Z update, it's time to get ready for a new experience. Whether you're anticipating to buy the 400Z for performance racing or custom tune-up to make it your daily driver, Enjuku Racing is your trusted supplier of quality Nissan 400Z performance auto parts.
Shop accessories, aero parts, brakes, engine components, exhaust, intakes, headers, interior parts, suspension, cooling, and other parts at Enjuku Racing. Order now and enjoy competitive pricing with a price match guarantee and fast turnaround time on orders.