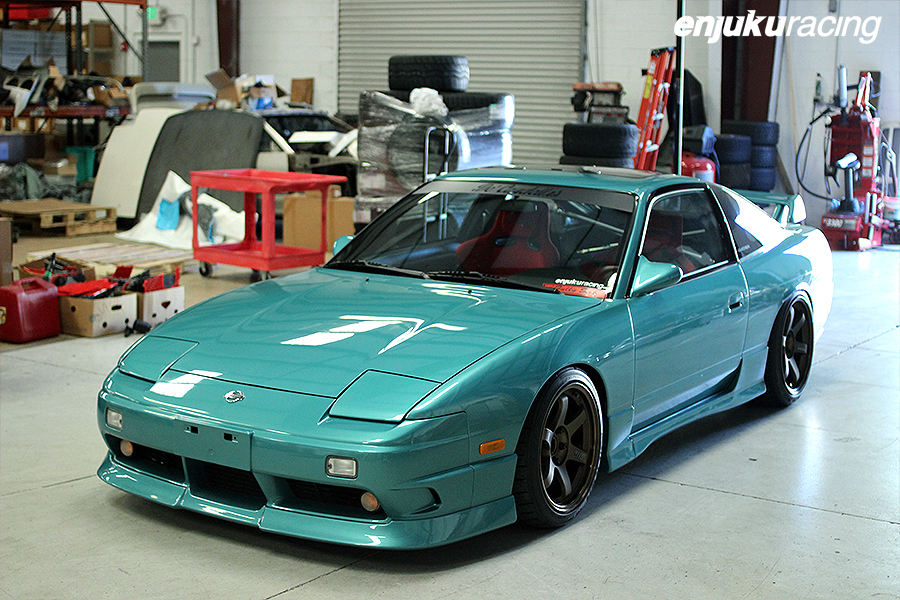 Over the last few years Enjuku employee Brett has slowly, meticulously, methodically pieced together his 240sx hatchback project with some of the rarest and most sought after JDM parts. From the Miracle cross bar, the RPS13 carbon center garnish, to the all OEM Type X aero, this car is as close to perfection as you can come.
The exterior was gone over with incredible attention to detail by our good friends over at De Caudellas Custom Refinishing and sprayed a custom color blended specifically for Brett. The staggered Volk Racing TE37s with the aid of some BC Racing BR Type coilovers tuck up perfectly underneath the slightly pulled fenders.
On the inside a pair of bright red Bride fixed buckets immediately catch your eye and scream out in an otherwise subdued interior. A Nardi steering wheel, Miracle cross bar, and checkered floor mats finish up his simple and functional interior.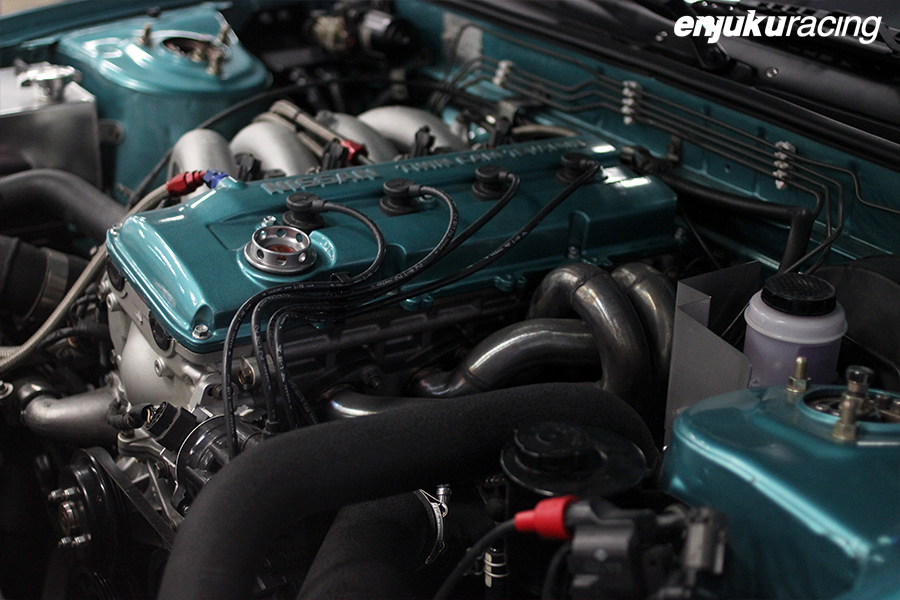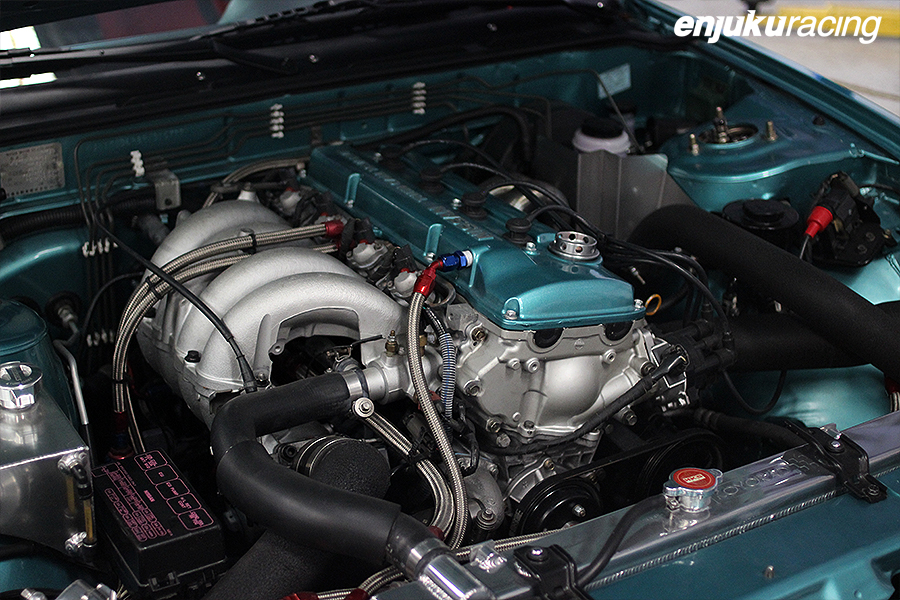 Under the hood Brett went with the standard KA24DE, but added some forged Wiseco pistons, ARP Head studs, an ISIS Performance exhaust manifold, and a Garrett GT2860RS. To cool his KA Brett went with a Koyo aluminum radiator and an ISIS Performance M-Spec intercooler. Fuel and timing are controlled by the RS Enthalpy ROM Tuned ECU, and fuel is supplied by a Walbro 255 pump and FiveO 550cc Injectors.