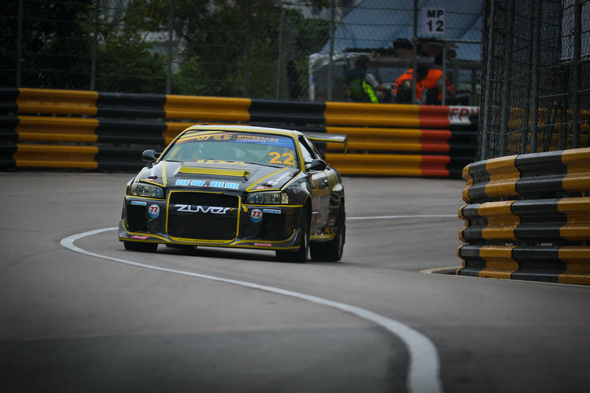 Nissan is well-known for building some of the most outstanding sports cars. Their sports car line-up has always focused on delivering style, power, and expert craftsmanship. From compacts to full-on supercar challengers, they provide epic vehicles for auto enthusiasts. Apart from building exciting cars, Nissan also boasts a rich racing history.
Nissan 300ZX
With sleek styling, an option twin-turbo V6, and Super-HICAS rear-wheel steering, the 1989-2000 version of the Nissan 300ZX (also known as the 300ZX Z32) is a perfect example of a Nissan tuner car. While its predecessors had begun to put on the bulk, this upgraded model came out of the gate with lightning-fast speeds, going from 0-60 mph in 5-6 seconds.
Though Nissan stopped production on these vehicles over 20 years ago, racing enthusiasts have a fondness for the model. In 2010, GQ Magazine listed the Z32 as one of the most stylish cars of the last 50 years.
Nissan Skyline GT-R R32-R34
The Nissan Skyline R32 GT-R was developed to compete in Group A racing and went on to earn the coveted 'Godzilla' name. Featuring a 2.6-liter twin-turbo RB26DETT inline V6 engine and Nissan's iconic all-wheel-drive system, the R32 dominated Group A racing, winning all 29 races it entered — taking every racing title from 1989-1993. It was the absolute giant killer. The Nissan Skyline R34 GT-R was an upgrade of the successful R32 and continued Nissan's legacy in performance racing.
Nissan 240SX
Also known as the S14 Silvia in other parts of the world, the 240SX is another classic Nissan racing car. While it tends to be overshadowed by the GT-R and punchier Z models, it's a favorite among Nissan enthusiasts for its superior suspension system and rear-wheel-drive. A well-balanced sports coupe, this Nissan tuner car is perfect for drifting on the track or using as an everyday driver.
Nissan GT-R
After discontinuing the massively successful Skyline GT-R, Nissan decided to develop a purpose-built no-nonsense sports car — the R35 GT-R. Featuring a 3.8-liter turbocharged V6 engine producing 478hp, the GT-R earned a name on the streets and the track for beating more powerful cars. The track-made NISMO version produces 600hp. Its incredible performance and supercar racing track dominance continue to this day.
Nissan 370Z/Nismo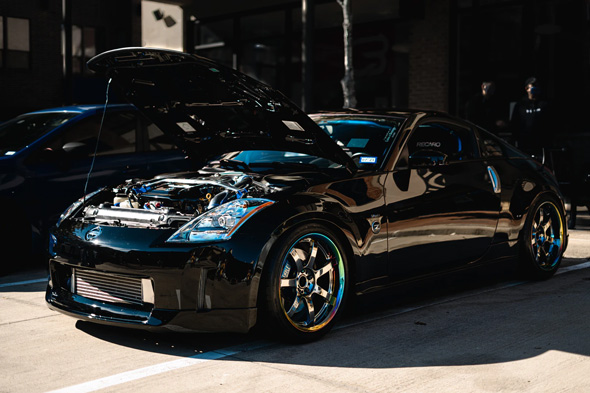 Another Nissan racing legend is the Nissan 370Z, which was basically a massively overhauled build of the similarly impressive 350Z. It featured a more powerful 3.7-liter V6 engine producing 350hp, shorter overhangs, shorter wheelbase, and sleeker styling, making it quicker, agile, and something special for the race track. The NISMO version is even better — built for the race track to deliver the ultimate Nissan performance experience.
Customize Your Nissan With Aftermarket Parts
Whether you're an amateur Nissan tuner car lover or professional Nissan performance racing enthusiast, there's nothing more thrilling than upgrading your car with aftermarket performance parts. Get started with your tune-up or performance racing project at Enjuku Racing. We bring you quality aftermarket parts from brands you love.
Want to learn more about the best Nissan racing cars? Get in touch with our knowledgeable Nissan experts or check out our blog to learn more.