Posted by Ramon on 17th Jan 2017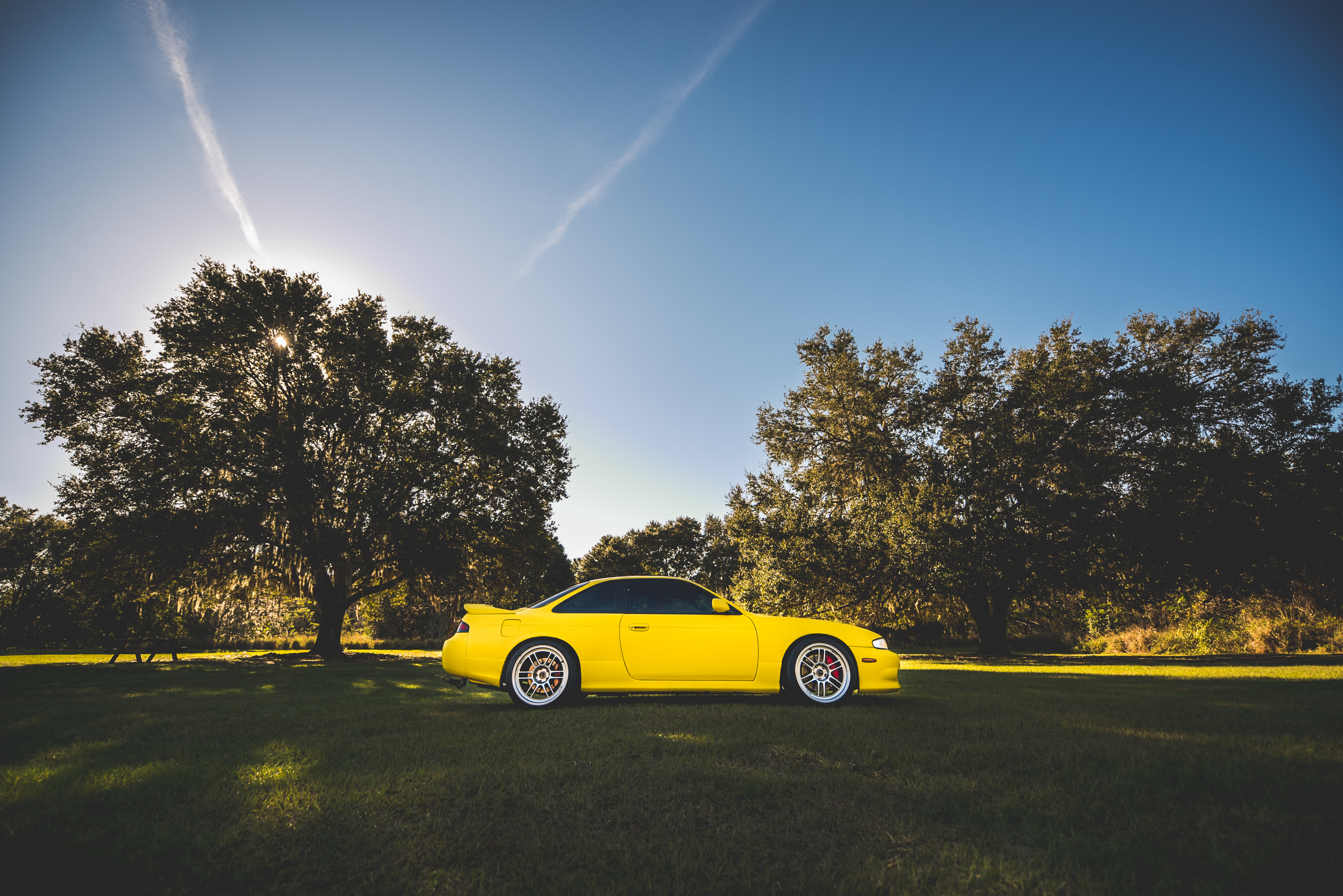 My best friend was the original owner of the Banana. His dream was to build a JDM car that could take on a V8, not only that it was just as fast but also fancy. When my friend builds a car he takes it beyond the show, beyond the race, and sparing no expense you are left with a quality racecar.
When my best friend built the Banana he was working overseas for several years. He would occasionally come home and drive the Banana. Sometimes he would be home and the Banana would be in the shop. When you drive a 240sx you just know that you will always be fixing something on it. This love hate relationship can get tough. He was really feeling the itch to get rid of it.
In 2011 I bought a Summit White Chevrolet Colorado Work Truck, a real basic truck. But I could go fishing, check. I could go hunting, check. I can haul engines around for my other projects, check. In early 2016 I finished payments on the truck. Not too long had passed and I offered it to my best friend as trade for the Banana. He thought about it for all of 3 minutes and we agreed to terms and conditions, with a final caveat, his wife. Later that week I was a proud new owner of the 1995 Nissan 240sx "The Banana."
I have to tell you the attention to detail in this car is amazing. It has a leather wrapped interior, including the dash, the door panels, the rear seats, and the subwoofer enclosure in the trunk. The exterior has Molded Rear Origin Fenders with a JDM Navan body kit on it, including JDM signal lights, Autobahn Edition S14 Zenki Headlights, for shoes it has Enkei RPF1 staggered wheel setup with 18x9.5+15 235/40/18 in the front and 18x10.5+15 265/35/18 in the rear. The SR20DET has Forged Rods and Pistons, Tomei Pro Cams, Tomei Valve Springs, Supertech Valve Seals, Apex'i Headgasket, ARP Headstuds, Tial MVR, Top Mount T3 Garrett GTX2871R, GReddy RS BOV, GReddy Profec 2 Boost Controller, Apexi N1 Exhaust, GReddy Intake Manifold, Nismo 740cc Injectors, Aeromotive Fuel Pressure Regulator, Tomei Spark Plug Cover, Koyo Triple Core Radiator, ISR Intercooler Core, NGK Copper Spark Plugs, Amsoil Premium Synthetic 10W-40 w Zinc, Stage 3 Competition Clutch. The car has BC Racing BR Types 8K/6K, ISR Street Arms, KAAZ 2 way, Solid Diff and Subframe Mounts, Nismo Motor and Transmission Mounts, JL Audio (Speakers, Sub, Amp) with a Pioneer head unit.
The Banana hasn't been on the business end of a camera until recently. Jessie, a local professional photographer, whom worked with Team Enjuku to skillfully provide them with substantial media loot, asked me about shooting photos of the Banana. Then as we planned the photoshoot she let me pick the location. Not the greatest location for the shoot since there is a lot of bright things going on in the pictures but the Banana dressed to impress didn't disappoint. I picked a small German bakery in an even smaller town in central Florida, The Yalaha Bakery in Yalaha, FL.
As we were there taking these beautiful photos I told her "I swear when the car is washed the insects love the color and flock to just hang out on it." As I said it, a few bees came to check out my bright yellow car.
Author: [email protected] / Instagram @metrombie
Photo Credit: Jessica Abi-Khalil Instagram @jessieabi_k