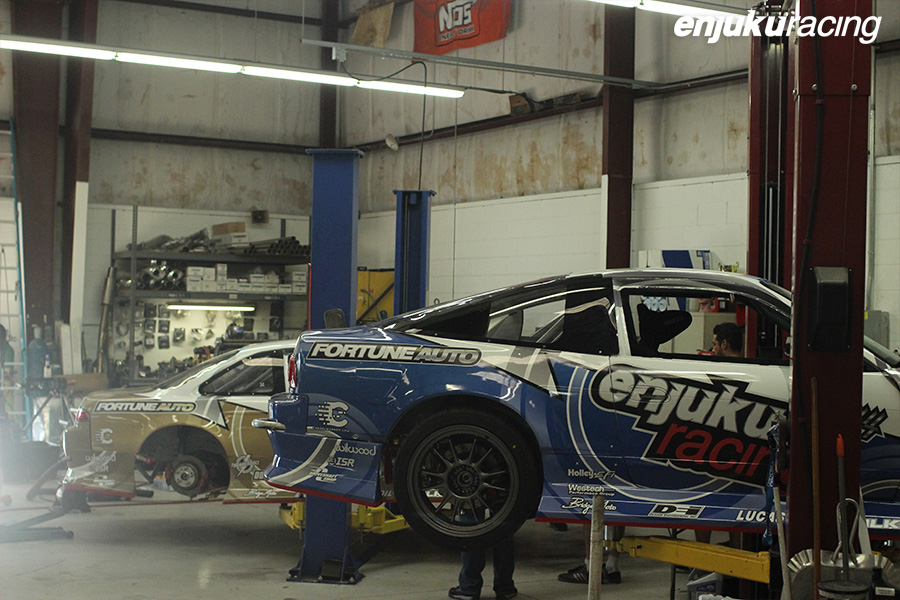 We've been hammering away on both Nate Hamilton and Kevin Lawrences builds over the last few months and were able to complete both in time to get them out to Formula D Road Atlanta!
After a few tense moments, some driveline hiccups, and a last minute motor rebuild both cars are 100% and ready to do battle against the competition in Atlanta.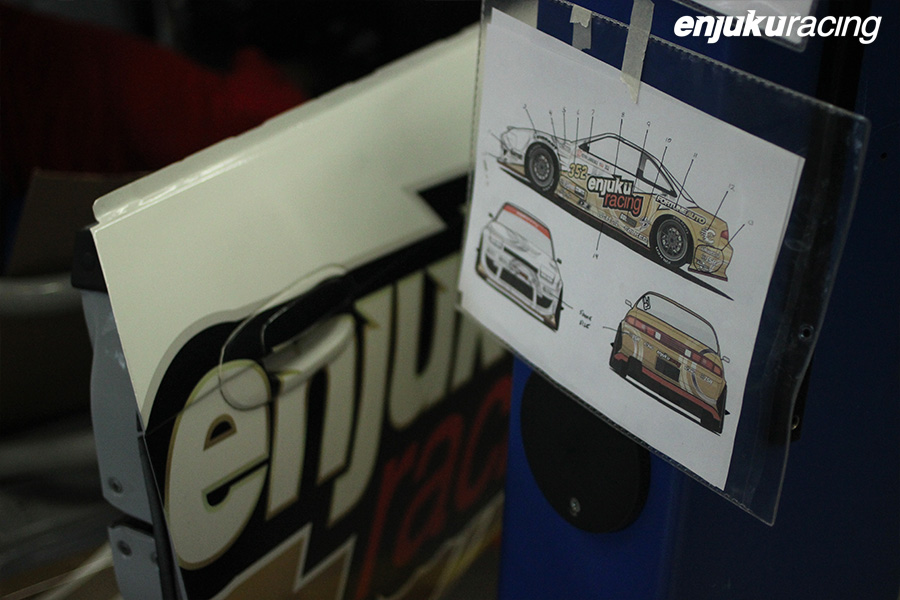 Every new build is the result of thorough planning, coordination, and testing between all members of the team, from the tuners, to fabrication staff, to drivers, and this year we are incredibly pleased with the results! Seeing these cars through from the conceptualization of the new liveries and powerplants to their completion has been a trying process at times, but the end result is one that is better than we could have hoped for.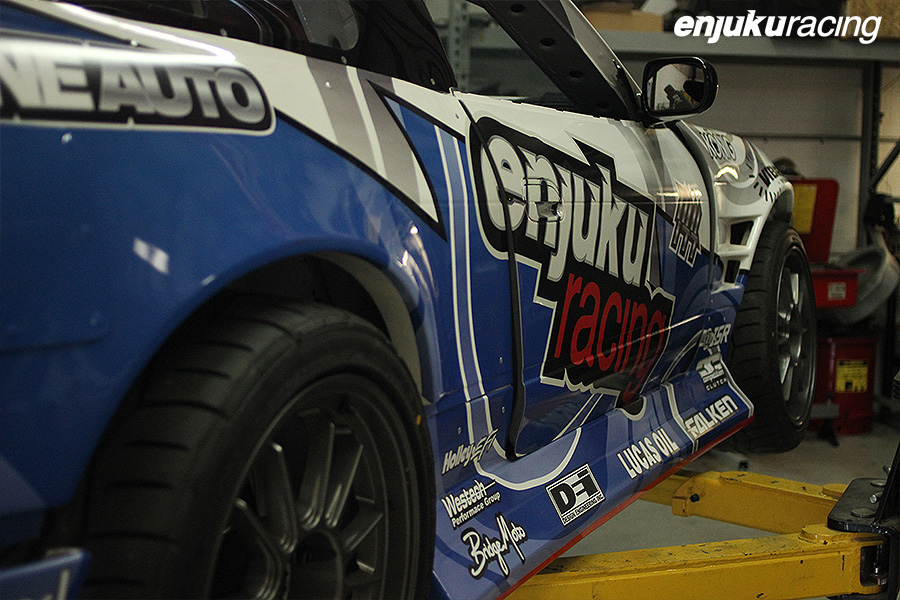 Below is a small gallery of some of the build process and the final few moments before loading up to head out to Round 1 of Formula D Pro2!