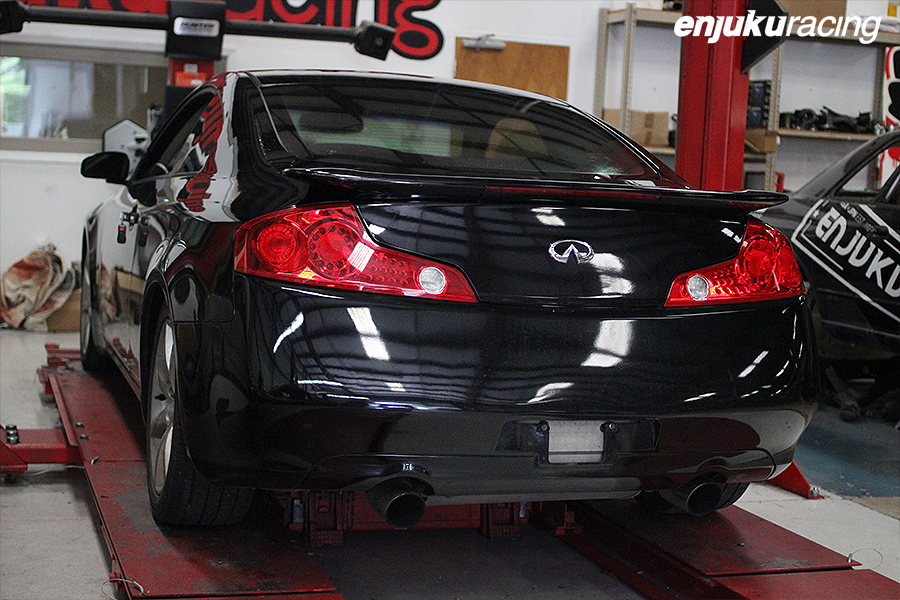 Its been a bit since we've posted anything about our Project G35 as we have been super busy with our new Pro2 build and refreshing Nates chassis for 2016, but we finally got a moment to make some much needed upgrades.
On this build we are focusing on making the car a great every day driver that is also more than capable of hitting the road course. Since we are planning on doing some track days we needed to get the suspension dialed in and replace some of the old and worn components. We got with the guys at SPL Parts and ordered up some Front Lower Inner Bushings, Front Shock Shock Mount Bushings, and Front Compression Rod Bushings. Along with those much needed upgrades from SPL we got some Energy Suspension Rack Bushings and Tein Tie Rods to keep the steering feel tight.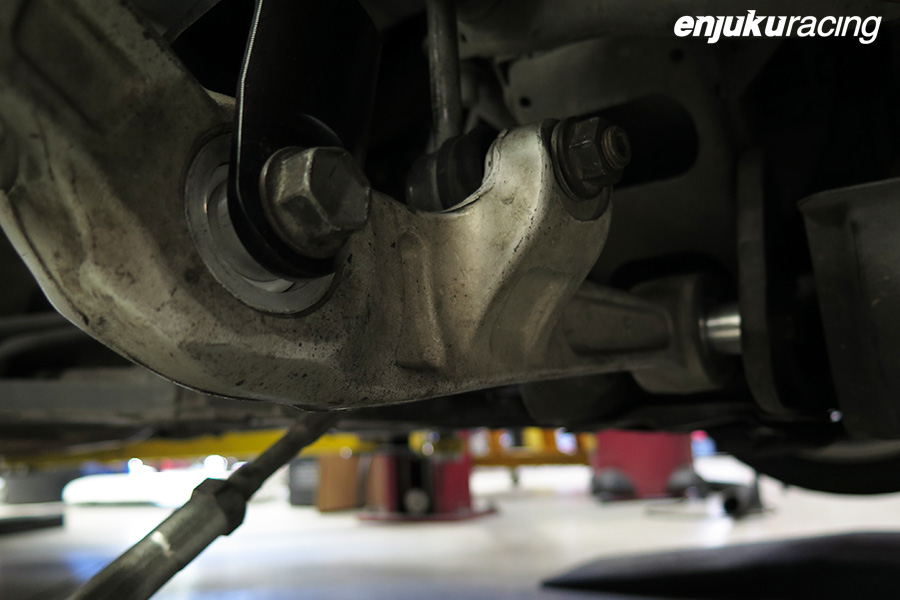 After getting the front bushings all under control we moved to the shocks and springs, removed the factory units that were not going to hold up to the abuse we planned to put the car through, and opted for some all new BC Racing DR Type Digressive Coilovers.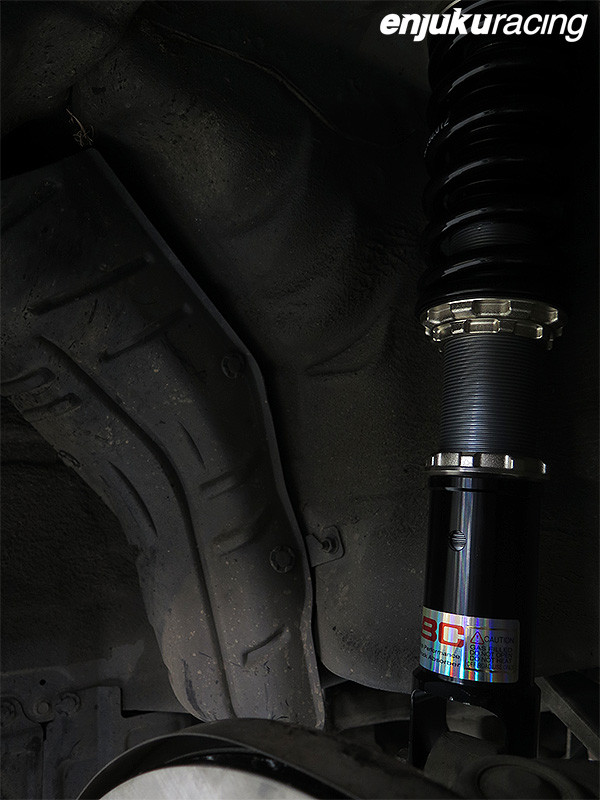 Another key component to a worthy road race car would most definitely be the brakes, so we opted for some Hawk HP+ Pads and PowerSlot Rotors along with some ISR Performance Brake Lines.
We've got a few more suspension and brake upgrades planned but for now the car is making some good progress and after a ride height adjustment, alignment, and a few other minor set up changes we will be taking it out to the track to see how she fairs! So far we are pretty happy with how this project is shaping up, stay tuned for more updates!