We wrapped up the installation of our new Kaaz Super Q 1.5 way differential on our G and buttoned up a few other maintenance items and decided it was time to hit the track and test out our new mods!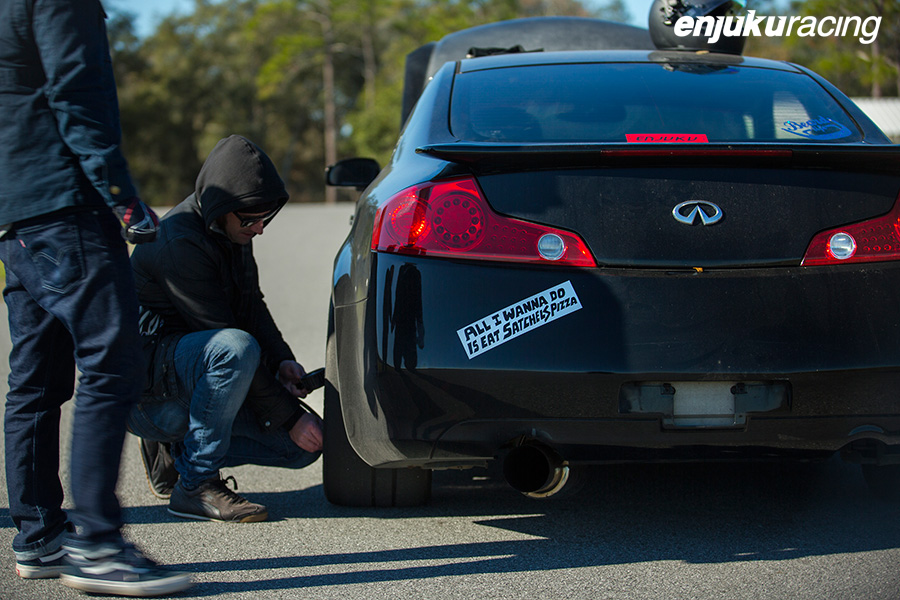 After taking the short trip north to Florida International Rally and Motorsports park we unloaded the G in some frigid weather (For us here in Florida atleast!). Once the car was teched, and the drivers meeting was complete we hit the track and attempted to get some heat in our tires to really put the new diff to the test. Although track temps were in the 30s and our tires were not getting a ton of heat we immediately saw an improvement with the new differential, and then went to work dialing in our BC Racing DR coilovers to gain a bit more grip in the cold conditions!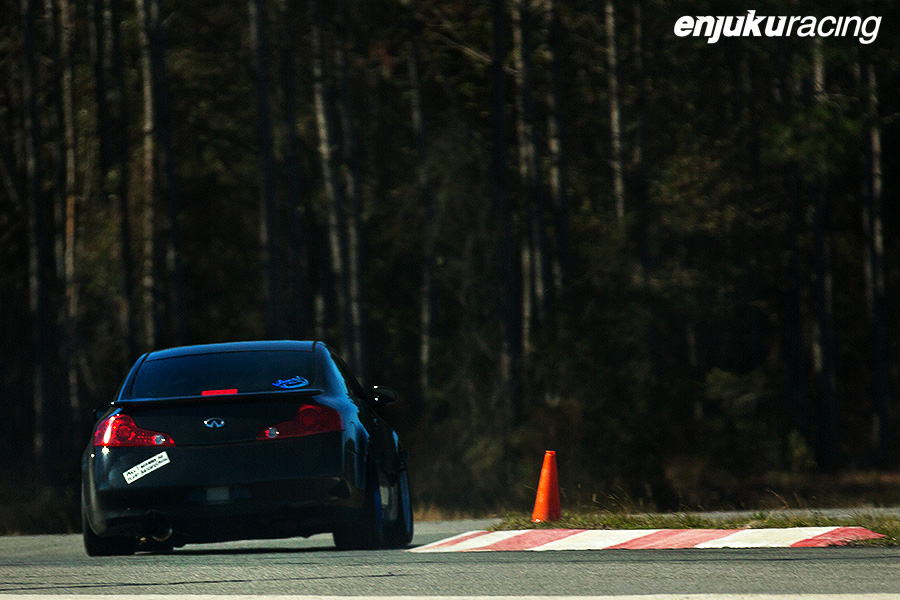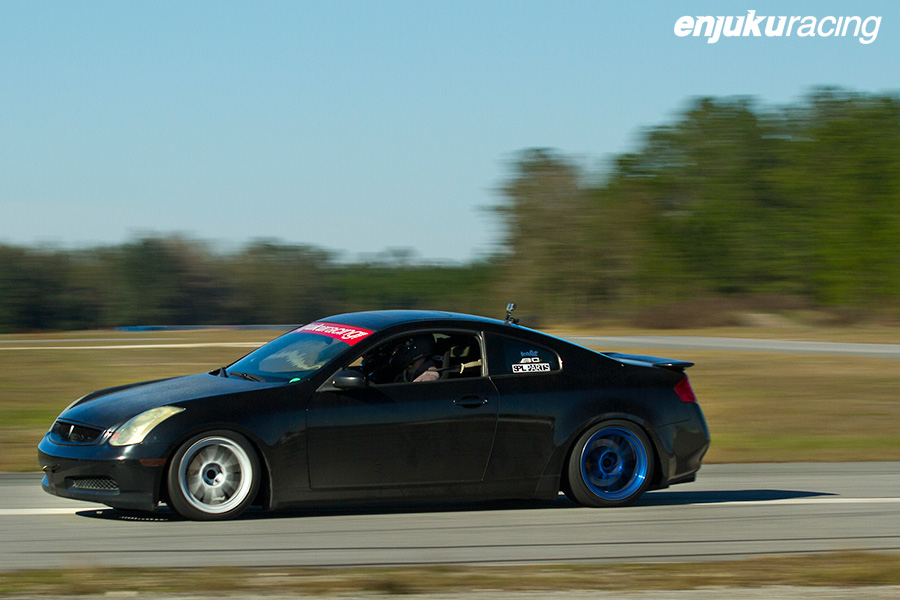 Our Formula D driver Nate Hamilton also came along for the trip and put in a few sessions behind the wheel and gave grip driving a try, after a few sessions he was turning some consistently quick times!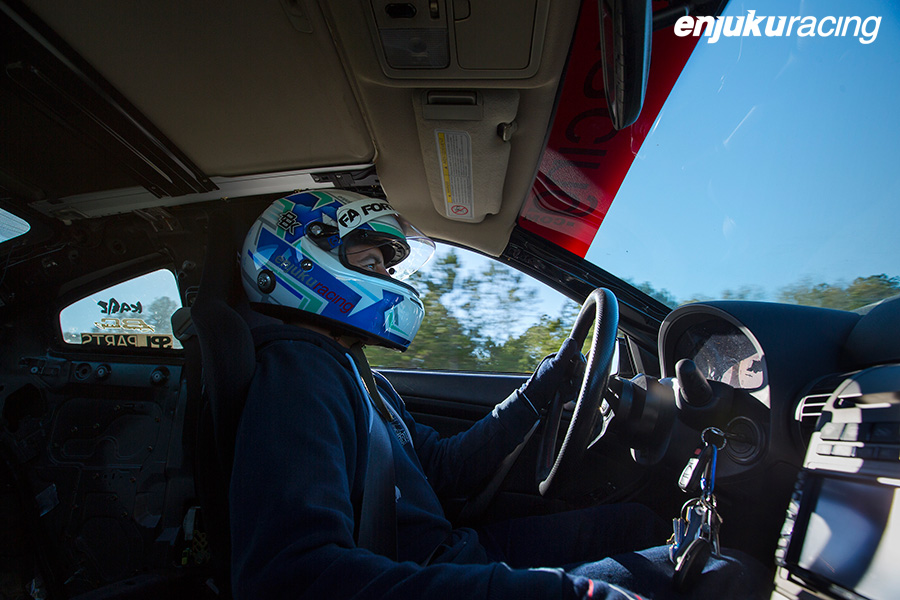 We also spotted one of our customers putting in some track time in his MX-5 Miata that we had installed Fortune Auto 500 coilovers, Enkei RPF1 wheels, and a new ISR Circuit Spec exhaust on.