Posted by Eric on 15th Dec 2014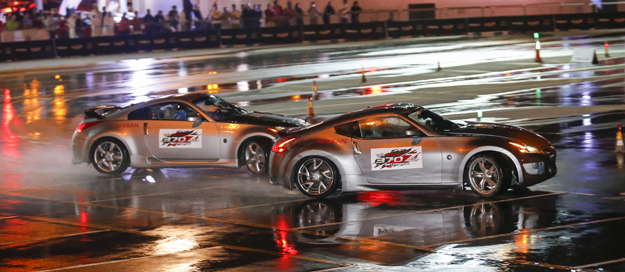 Our friends over at the ProDrift Academy in Dubai won a Guinness World Record for the Longest continuous tandem drift. They used two Nissan 370Z's on the Global Village grounds and continuously tandem drifted for 28.52 kilometers (17.72 miles)! Very impressive.

If you havnt heard of ProDrift Academy, they are a drift driving school in Dubai that teach anywhere from beginner to pro. Where cars are provided such as the Nissan 180sx, Nissan Silvia S14, Nissan Skyline, Lexus Soarer, Nissan 350z and even a Chevrolet Corvette. So if you ever on that side of the world, go check them out!