Posted by Eric on 13th Jul 2014
The week before Formula Drift New Jersey we decided to test at our local track. Orlando Speedworld's oval track is similar to that of Wall Stadium in New Jersey After a few run and some tweaks to the cars setup Pat felt it was closed to how he would need it for New Jersey. We Arrived at Wall Stadium Thursday morning for practice and were greeted with ominous rain clouds in the distance. The team decided to wait out the rain and with about only got 2 practice runs that day, but still felt good. On Friday, after the drivers meeting, we headed out for more practice, and dialed in the car as much as we could.
Qualifying felt good, first lap scored a 78 putting Pat in 10th after all drivers completed their first runs. Pat felt we were in a great position, because he knew that he could safely push harder his next lap. The crew put on fresh Falken Tires so he could be a little more aggressive during his next qualifying lap. As Pat pulled up to the starting line for his next lap the car stalled and would start again. Instead of wasting a time out the crew decided to not to take a 2nd lap which only dropped Pat to 18th place overall.
Tandem practice went well on Saturday. Pat gained more speed and was more aggressive while practicing against Darren McNamara, and was feeling ready for Top 32 to begin. Goodin and McNamara lined up for their first competition lap, as they left the line Pat was right with him never letting him get more than 1-2 feet away. This was exactly where we wanted him to be. Pat dropped back about 1 car length about mid bank, but near the end he started gaining.This is where he made a critical error. He transitioned off the bank too late and almost spun, but by getting off the throttle he saved car from spinning but fell further behind McNamara. The second run Pat felt he had a bigger advantage leading then following, he put down a strong run, but knew that due to the issues with the first run McNamara would advance.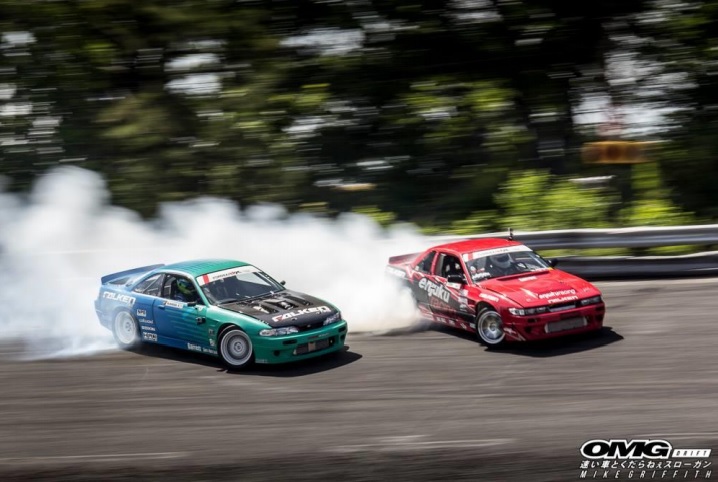 No matter what the situation, losing isn't fun. Although it also is a learning experience. As we go into round 5 at Seattle, we are ready to make our move. Our car is better than ever and with my new focus, we believe we can drive our way to a very respectable spot.