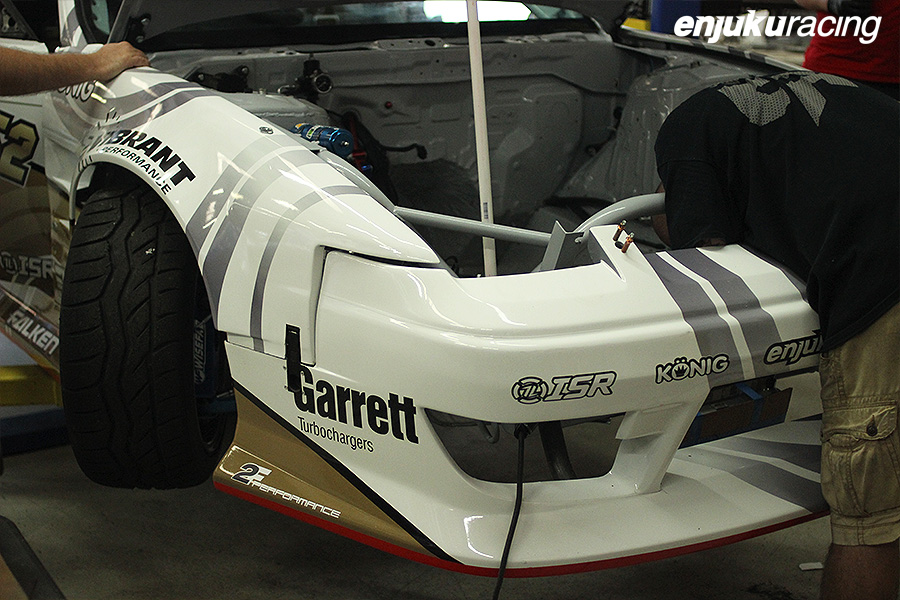 Team Enjuku is hard at work with Kevin Lawrences new S14 chassis. For 2016 we've opted to stay with the RB engine and plan on upgrading some crucial driveline components such as the transmission and differential, as well as strip quite a bit of weight off the chassis to make this even faster and more agile than his previous years car!
We are still in the initial stages of chassis prep and have removed a TON of metal and unnecessary weight out of the rear of the car as you can see from the chopped up remains of the original chassis.
Once the weight reduction is complete we will begin fitting up the tube chassis components to encase the radiator, fuel cell, and other vital components. Even though we are still in the middle of prep we couldnt help but toss on one of the new Origin Lab Version 3 rear fenders to see how the rear of the car will look once complete, and we have to say we are super impressed with the style and quality of these pieces!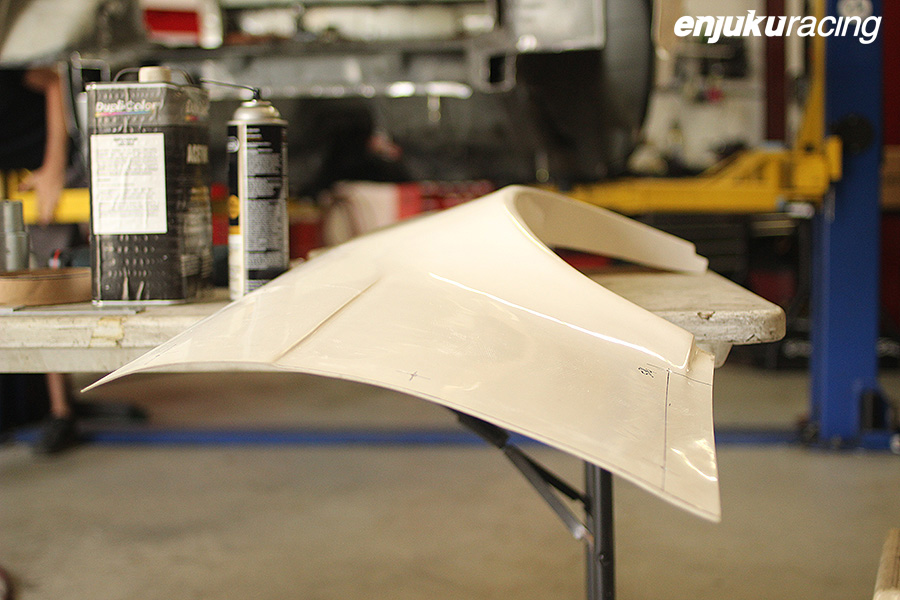 Keep an eye out on our blog for periodic updates on the progress of this years chassis!