Posted by Eric Lorette on 25th May 2015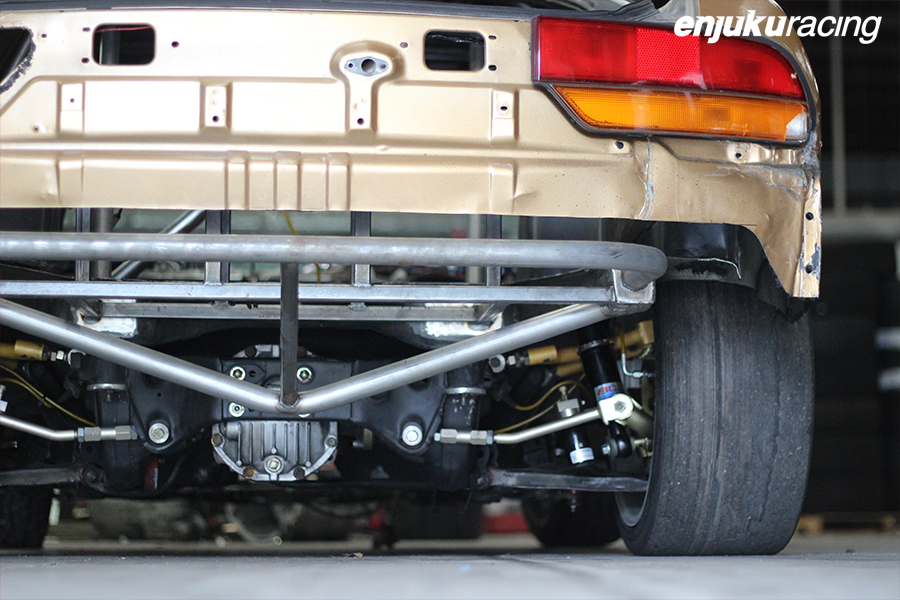 Its race season and we are refreshing Kevin Lawrence's RB25 S13.4 for PRO2! We are beefing up the driveline to hold more power reliably, improve the suspension for increased grip and steering angle, and also add some safety equipment needed for tech in the new PRO2 series.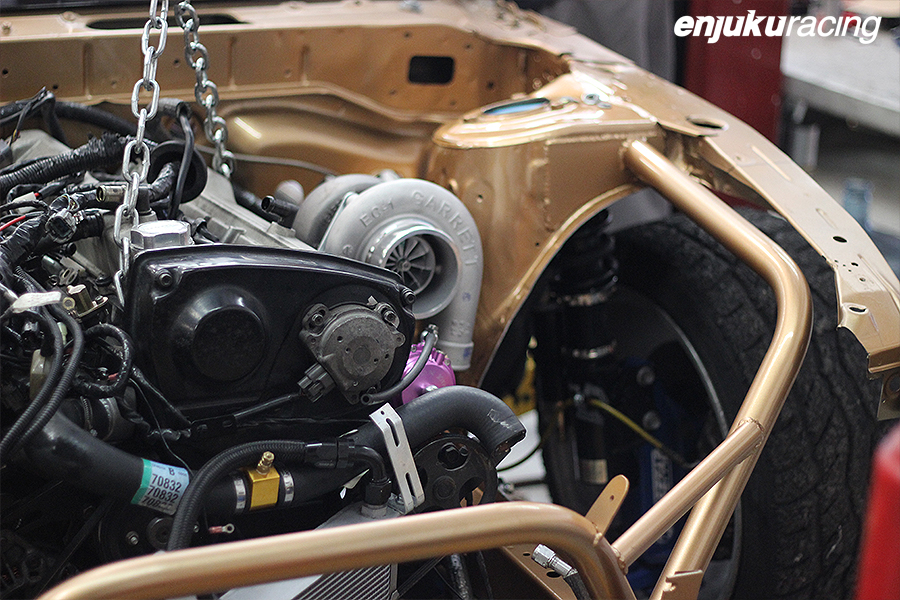 We assembled the new shortblock using CP 9.0:1 pistons, Manley Rods, ACL Race bearings, and ARP Headstuds to keep the high cylinder pressures in check.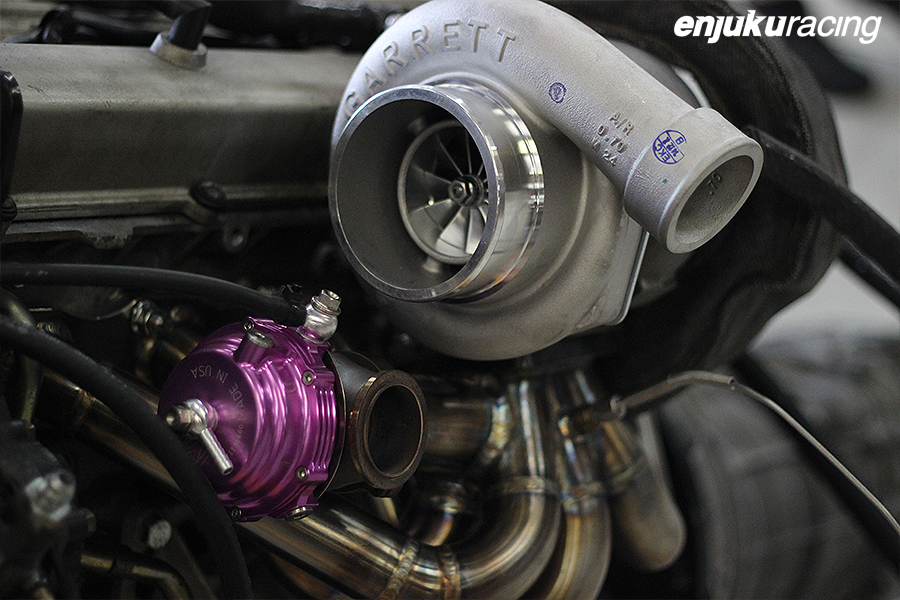 The RB25 will be force fed by a Garrett GTX3582 with a .83 A/R turbine housing which is mounted to our DOC Race T4 manifold. The TiAL MVR wastegate will keep all that boost in check before it's fed through our custom Vibrant Performance intercooler piping and intercooler core.
The Collins Performance adapter will allow us to mount a 350Z CD009 transmission to the RB25 while still utilizing our Competition Clutch twin plate and help put all that power to the ground!
BC ER Type coilovers with Swift Springs, a Wisefab front steering setup, Bink Industries front sway bar, and ISIS Performance arms will all help dial the alignment in and allow Kevin to navigate any course with tons of angle, speed, and grip! EBC Rotors & Yellow Stuff pads also help him slow down or make corrections when necessary.
Custom intercooler piping and downpipe were made with Vibrant's high quality products.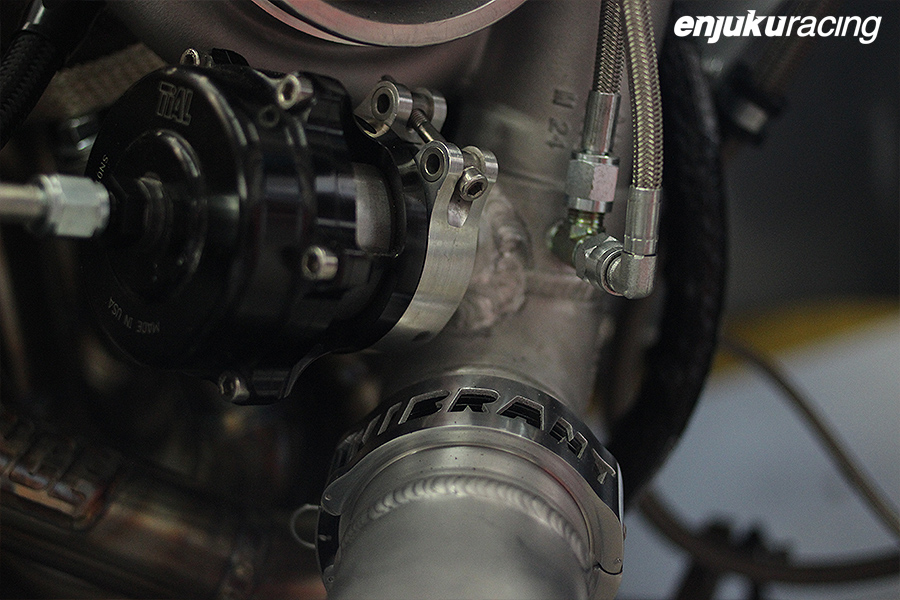 The clock is ticking and we only have 5 days left to complete this build, stay tuned for more info and updates!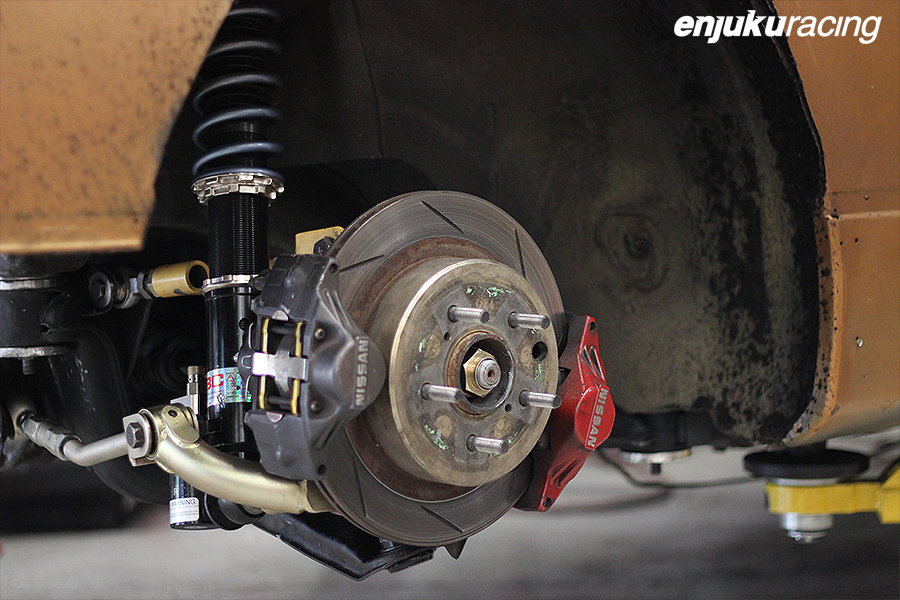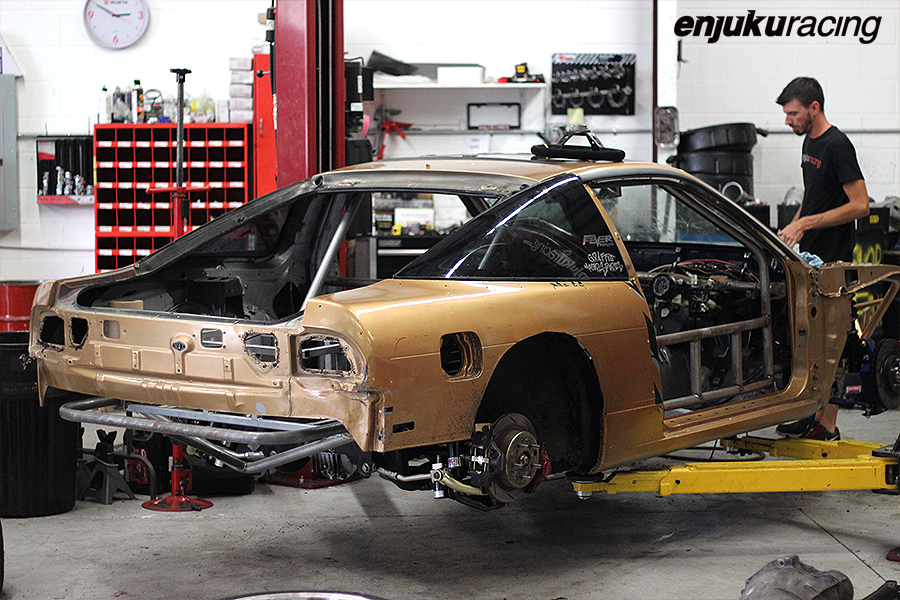 .