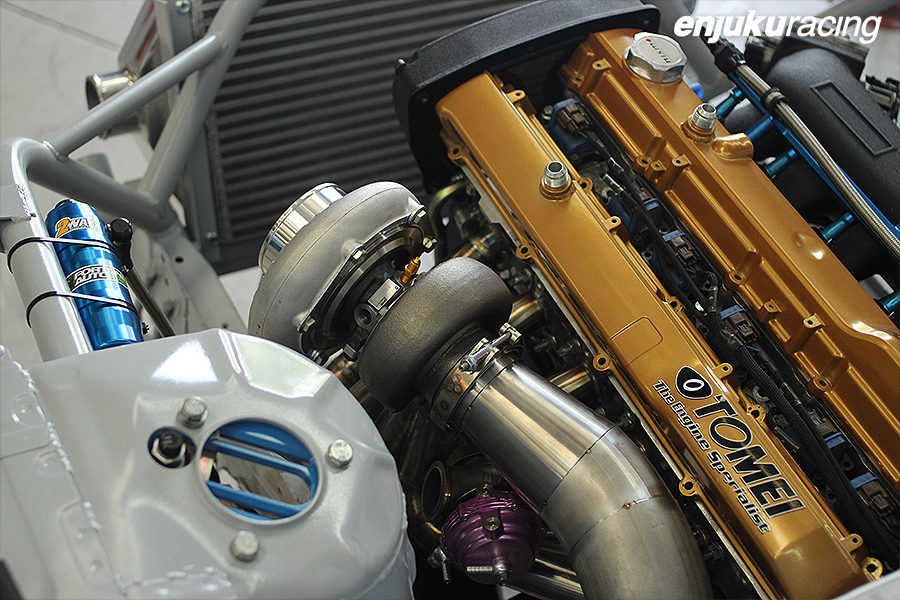 We've been busy hammering away on Kevin's new S14 chassis for the upcoming season of Formula D Pro2 and have made some serious progress!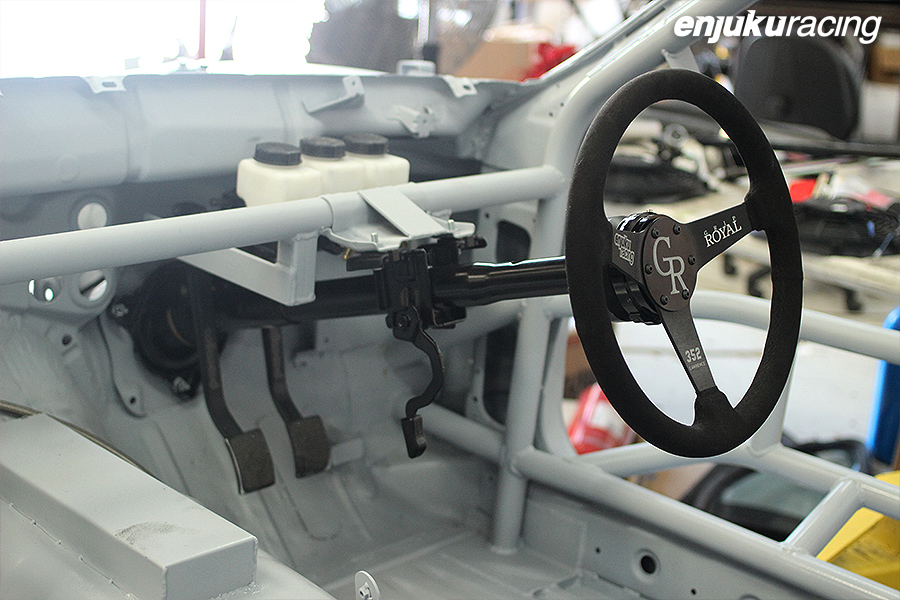 In the last few weeks we've managed to prep, stitch weld, and paint the chassis. Along with the chassis prep we've installed the engine and transmission, turbo setup (made up of a DOC Race exhaust manifold, Garrett GTX3582, and Vibrant Intercooler and piping), and suspension (Fortune Auto Dreadnought Coilovers, Wisefab angle kit, ISR Performance arms, and Powered By Max rear Knuckles ).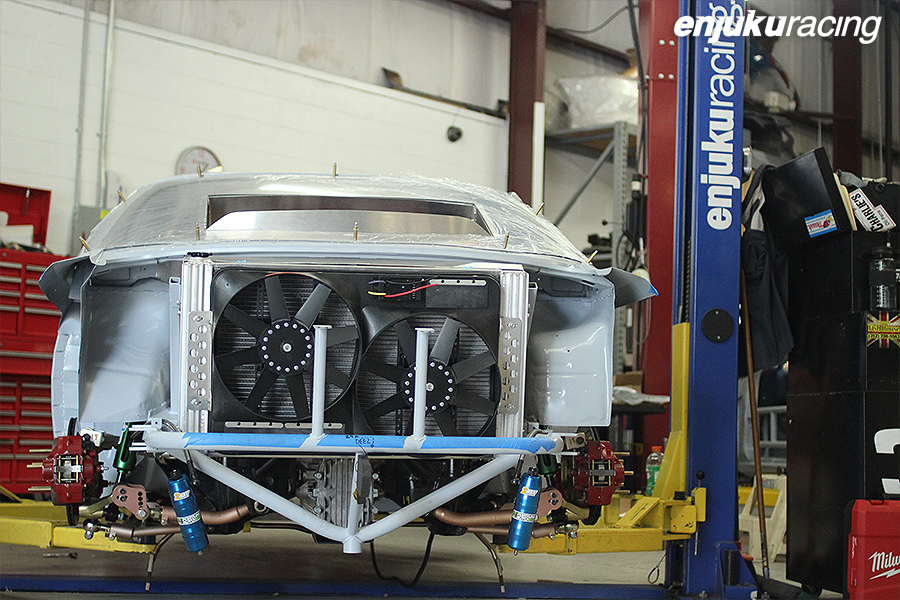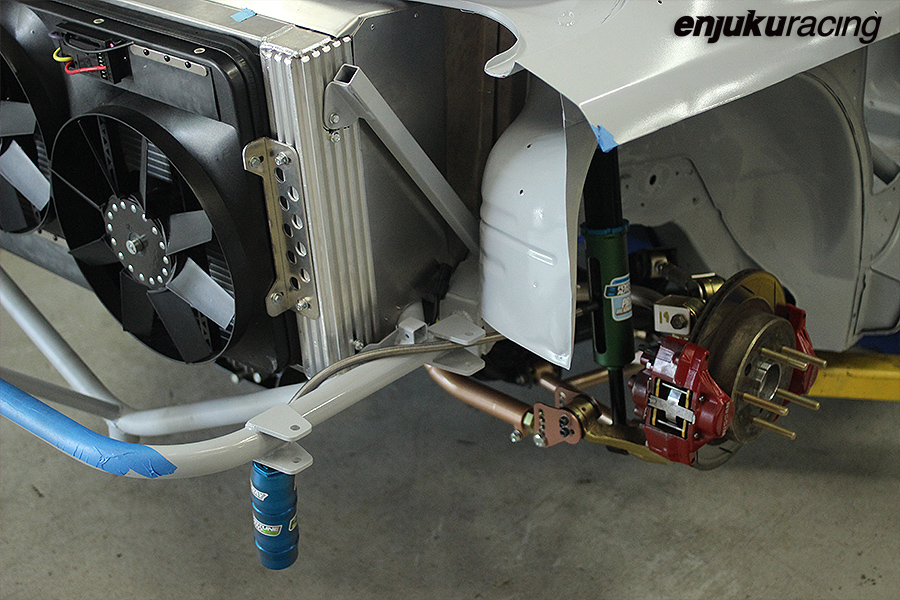 We also installed a new rear mounted radiator and fan assembly and built some custom ducting to keep this 700rwhp RB from losing its cool. To run our lines we decided to build a false floor so we could neatly tuck the lines away under a removable bulk head to keep them out of harms way. Stay tuned for more updates!