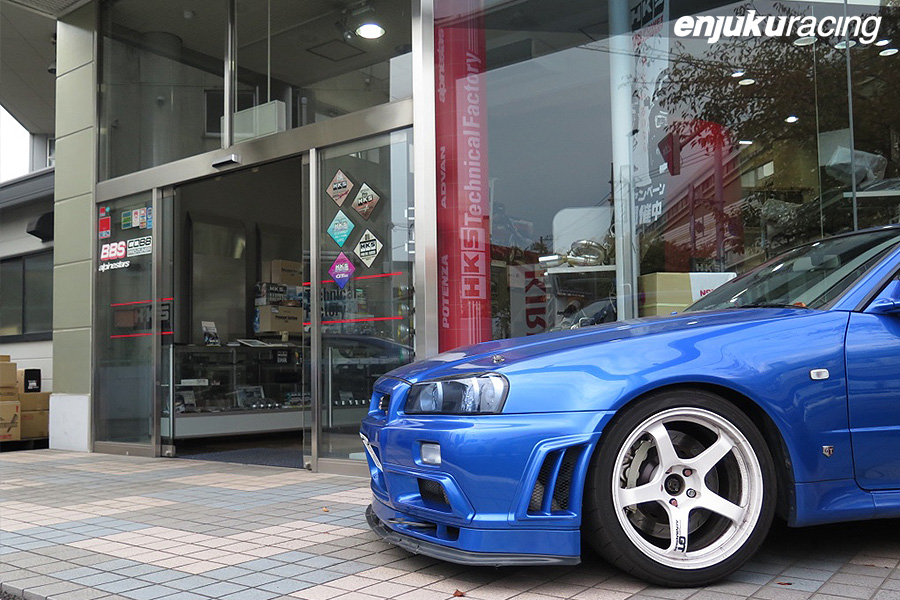 We had an incredible opportunity to visit "the motherland" for us JDM Car lovers, and flew in to Tokyo to visit some of the premier tuning shops in the area and bring back some great coverage for you!

Our first stop was the legendary HKS Technical Service located in Saitama. Upon arrival we were greeted by this R34 which was upgraded with HKS Hypermax Coilovers, Advan GT wheels, a host of other HKS engine and cooling parts, and some HUGE brakes!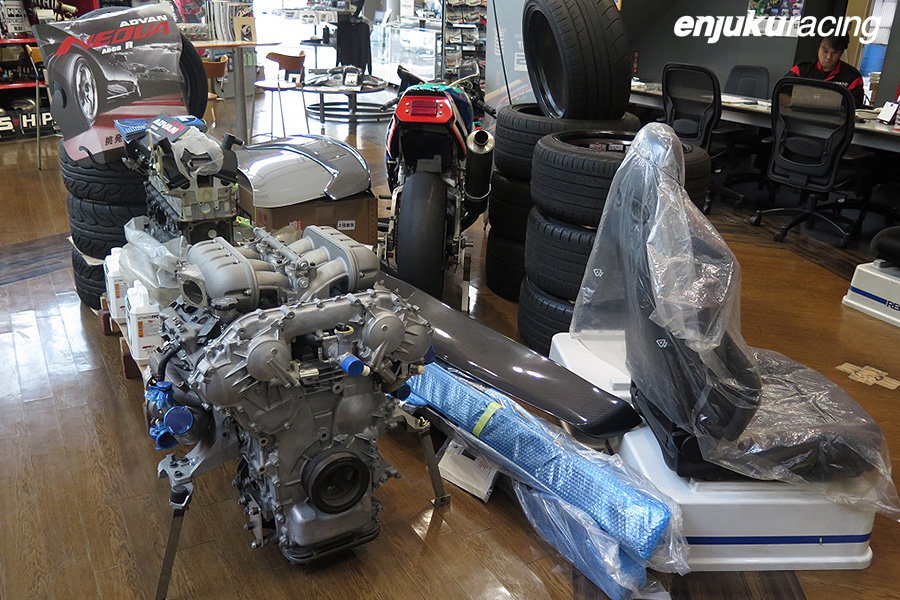 Trinkets and memorabilia from HKS's long and storied history in a number of motorsports from drifting, time attack, F1, and even motorcycle racing were proudly displayed along side some of their newest releases. Planted squarely in the middle of the showroom behind a wall of high end JDM wheels was a VR38DETT and RB26DETT from NISMOs own Omori factory which we were informed were both for sale. Unfortunately the airlines said that a VR38 longblock does not qualify as carry on so we were unable to bring that one back with us.