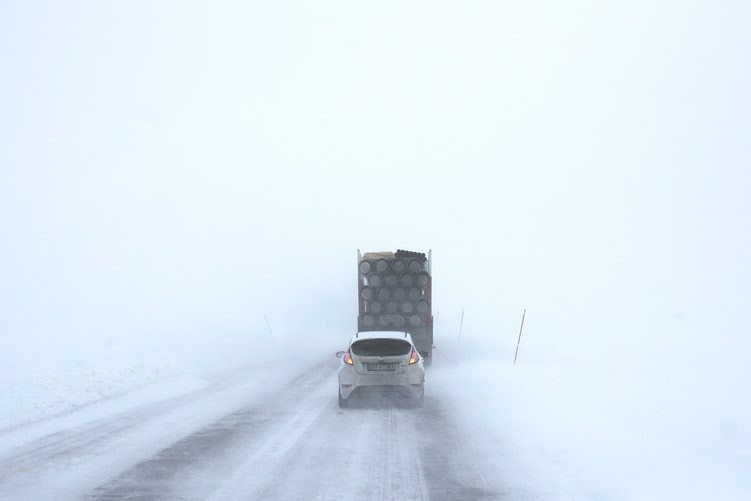 It's that time of the year when winter conditions make traveling any sort of distance more treacherous. Every year, icy road conditions and snowy weather cause up to 24% of all weather-related vehicle crashes. Even the most experienced drivers can feel anxious about getting behind the wheel when driving on icy roads or during snowfall.
Considering that icy roads pose unique challenges for all drivers, you should know how to drive safely in these dangerous conditions so you can keep yourself and others on the road safe too. Keep these tips in mind:
Prepare in Advance Before Driving
Before you start driving in icy conditions during winter, there are a few things to consider in advance to make it less stressful and dangerous.
Make sure you have the right winter tires
Pay attention to the weather reports
Carry chains (if the road gets slick, use them)
Understand your car's drive system and how to use it - FWD in snow vs AWD
Charge your phone before or carry a car phone charger for emergencies
Give yourself plenty of time to factor in traffic and avoid rushing
Have an emergency kit handy with some food and supplies
Have road assistance or breakdown service contacts
Clear any ice on your windscreens, windows, and mirrors before driving icy roads
Be Cautions and Go Slow
Icy roads increase the chances of accidents. Sometimes, you can't see that black ice spot right underneath snow until it's too late and your vehicle starts skidding and spinning out of control. In such conditions, you need to be more cautious and reduce your speed. Driving fast makes it easy to lose control and hard to stop, so go slow.
Leave Space Ahead of You
According to studies done over the years, it takes up to 10 times longer to stop when driving on icy roads. That means you need to keep a further distance than usual between your car and the car ahead of you. Icy roads reduce traction and drastically increase the braking distances. Ensure you have at least 20 seconds as a buffer between you and the car in front. Add more space and time when traveling in unpredictable conditions or downhill.
Know How and When to React
Icy roads make your car's handling and control less consistent, no matter your level of driving experience. Whether you're finding common features like traction control less effective or sliding more than you expect, it's essential to know what to expect when driving icy roads and how to respond.
Go easy on your brakes - Braking will be harder on icy roads, so do it slowly. ABS may lock up your wheels when stopping causing further sliding, so switch it off if you can. Sliding wheels are uncontrollable, so adjusting your steering wheel will not change your direction.
Pulling over - It's not a good idea to park on the roadside even when you want to help out someone. The drivers behind you may slow down, lose control, slide, or even hit other motorists. If another driver is in danger, call the police and continue driving. If you have to stop when driving icy roads, look for a parking lot or rest area along the highway.
Fishtailing - If you find yourself sliding or even fishtailing, then you're probably driving too fast over the unpredictable icy road. If this starts happening, lower your speed and apply your brakes gently and ensure you make small car control motions. A sharp wheel turn will only make things worse.
Don't Overestimate Your Driving Capabilities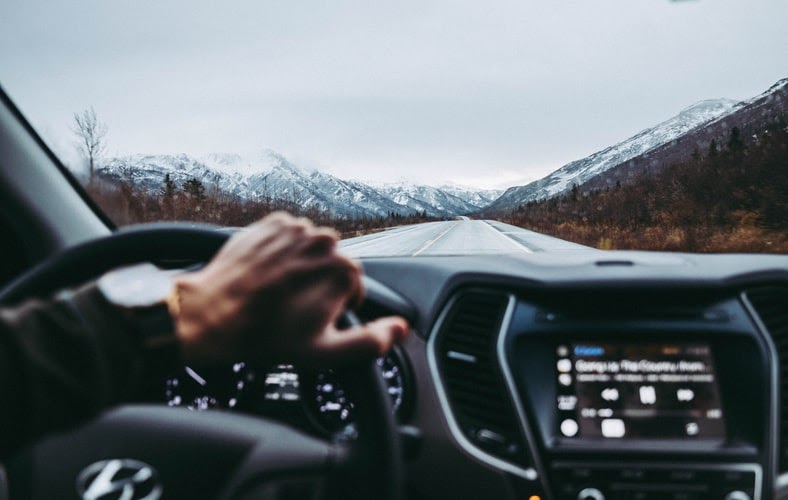 You may think you have enough experience driving in winter or even know the difference between FWD in snow vs AWD, but driving on icy roads is more dangerous than snow. You need to be extra alert and practice the best defensive driving skills on the road. Don't overestimate your driving capabilities. Take your time always.
Equip Your Car
While driving icy roads needs skills, your car needs to be ready for winter. Don't drive in harsh winter conditions if you don't have to or on worn-down tires. Check the tire treads to ensure you have a minimum of 3mm depth and ensure you have an emergency kit in your car should you be stuck outdoors when something unexpected happens.
Of course, you also need to keep your car in good condition. If you drive a performance racing or tuned car, you need premium quality aftermarket parts. Shop our extensive selection of parts for top makes such as Nissan, Toyota, and Mazda, or contact our customer service team to learn more about maintaining your car's safety and performance during winter and beyond.