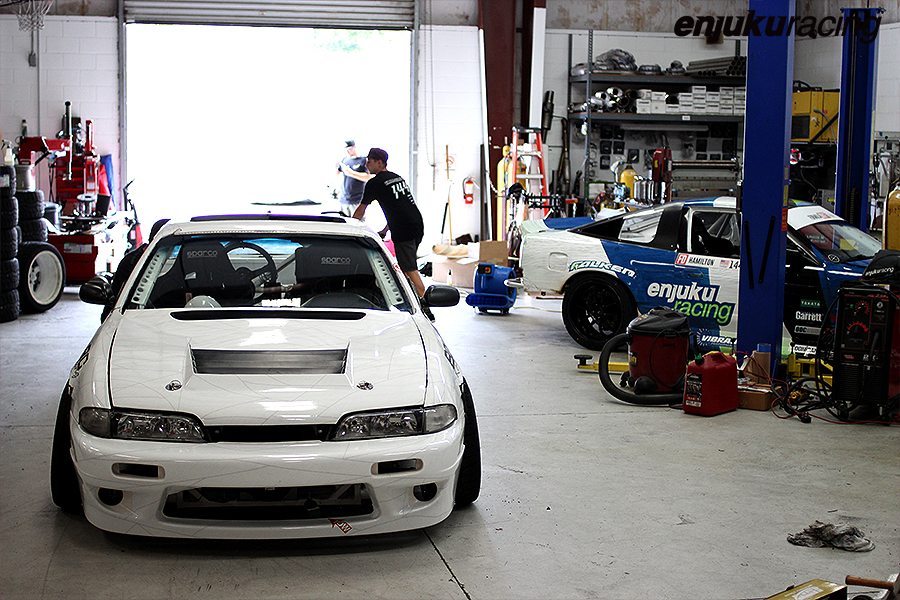 An up and coming PRO2 driver that we are working with, Josh McGuire swung by last week for Formula D Orlando. Josh drives this rad Rocket Bunny Zenki S14 equipped with a fully built LS7 that utilizes a Compstar rotating assembly, and ARE 4 stage drysump among other components.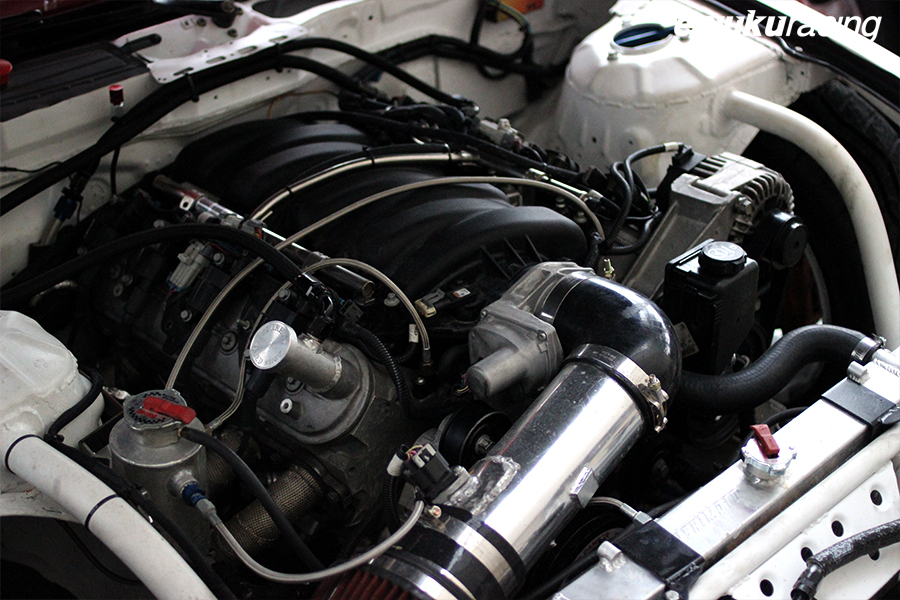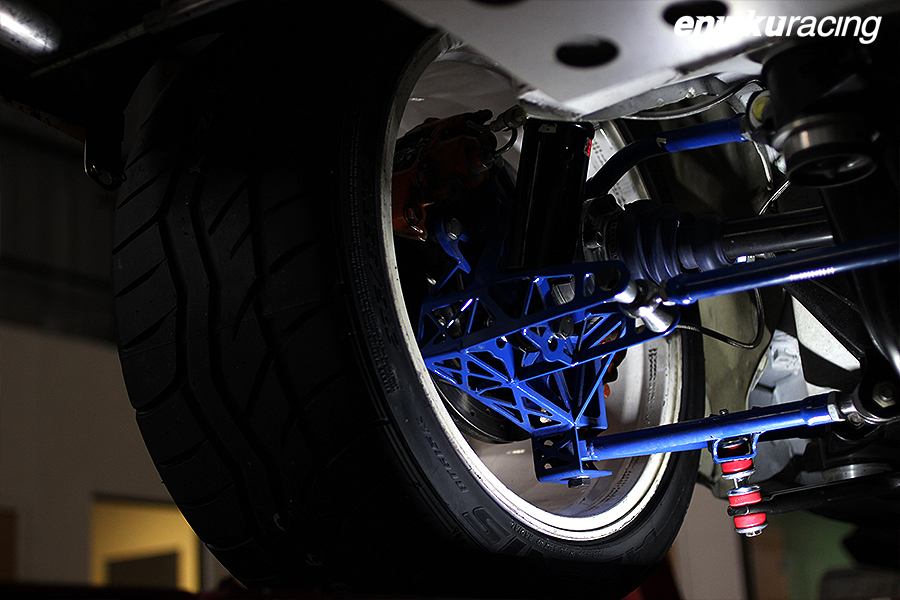 Like many other Pro and Pro2 cars Josh uses a Geforce GSR transmission, Winters Quick Change, and also Wisefab front and rear suspension components.
Sparco seats mounted on Planted Seat Brackets keep him firmly planted infront of his MX Strada dash.
The rear of his car features an ATL Fuel cell with a Radium Engineering surge tank setup to keep that built LS7 well supplied with fuel, all tucked neatly behind some custom bash bars.