As you probably know, a turbocharger, or turbo, is an engine component that increases torque and horsepower by using exhaust gasses to force air into the engine, otherwise known as forced induction. A turbo needs to be in boost (have positive pressure) to create torque and horsepower from exhaust gasses. In short, a turbo increases your area under the curve or the amount of torque and horsepower that the motor can produce and where it produces it.
Just knowing what a turbo does won't help with deciding which one is right for you. Whether you've been tuning cars for years or you've just started your first project, here are our picks for the top 5 turbochargers that will help you determine the right performance turbo kits for your car.
Precision PT 5130 Turbo
This powerhouse is a great place to start. One of the many reasons this turbo stands out is the CEA (Competition Engineered Aerodynamics) compressor wheel, forged from 1618 aluminum in addition to its ability to make more torque than most of the comparable turbos in its price range. The sum is greater than the whole when it comes to engine components. The liquid-cooled, dual ceramic ball-bearing center housing rotating assembly also bring the PT5130 out ahead of much of the competition.
GT2871R Performance Turbo Kits Package—Nissan SR20DET
The nice thing about buying performance turbo kit packages like this one is that you don't have to worry about getting parts that aren't compatible, all the work except installation has been done for you. This kit is designed to work together to maximize your engine's performance and is a variation of the 2871R, with an actuator included.
Garrett GT28RS "Disco Potato" Turbo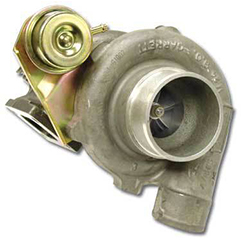 This turbo is a force to be reckoned with. Certainly one of the standout performers of Garrett's impressive lineup, the Disco Potato stands apart as being a favorite of Dave Coleman and countless others. The high flowing NS111 turbine and highly efficient 60mm compressor wheel are a great asset to any tuning project.
Garrett GTX2860R Dual Ball Bearing Turbo
This dual ball bearing turbo sports an ultra high-flow compressor wheel featuring Garrett 10-Blade technology, which is the result of remarkable engineering. If you're already using a GT2860RS, this could be a great fit as the external dimensions are identical.
Borg Warner EFR 6258 Turbo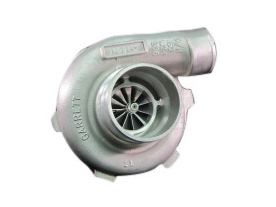 Though a bit more expensive than the Garrett turbo, it's difficult to talk about turbos without mentioning the performance of the 6258 EFR. EFR stands for Engineered for Racing, and Borg Warner takes that title very seriously. This turbo is designed for smaller engines, with either single or twin turbo, making it ideal for autocross, road racing, or rally. Supporting up to 440hp, this is one hard-working turbo.
Visit Enjuku Racing for Performance Turbo Kits
Whether you're looking for a high-quality turbo or affordable performance turbo kits, look no further than Enjuku Racing. When you want to greatly increase torque and horsepower output, any of the above turbos are sure to give you exceptional results. Explore our site to find the model turbo that you are looking for.