For Immediate Release
11/9/15
Florida based Aftermarket Auto Parts Supplier, Enjuku Racing Parts, LLC, is excited to announce our Title Sponsorship and Support for Alec Hohnedell Racing. Alec has been a part of the Enjuku Racing family for many years, we are very happy to be able continue this journey with Alec in the coming 2016 Formula Drift Pro 1 Series. Enjuku Racing will be providing Alec with all the product support and knowledge we have gained over the last 15+ years in selling parts and being a part of the Drifting Community!
We look forward to another great year from Alec and his program!
Enjuku Racing has been a top parts supplier for the Nissan chassis for 15+ years and is proud to be aligned with partners like Alec, that are able to market and push the Enjuku Parts Brand!!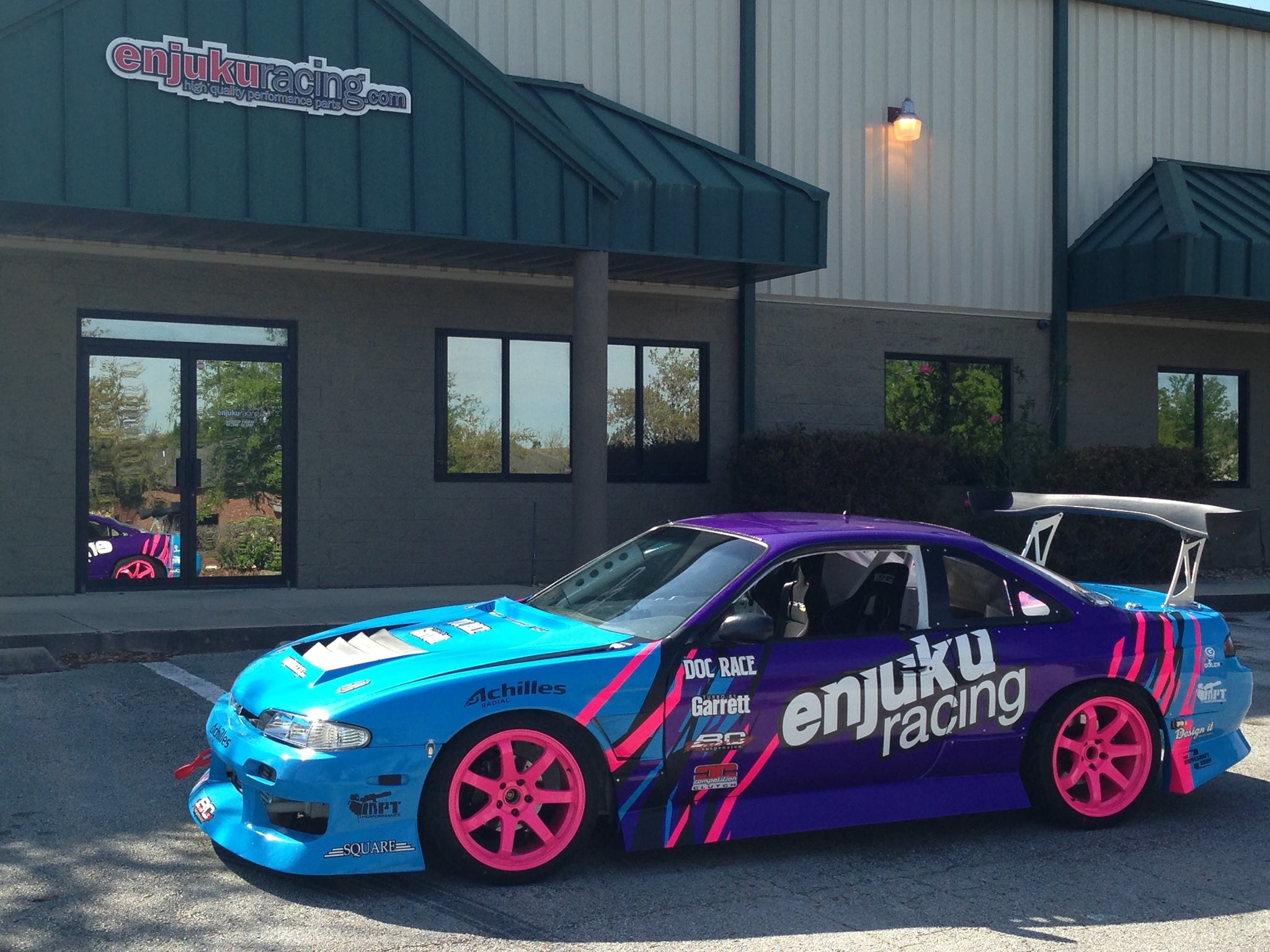 Image of Alec's 2014 Formula D Car.