Car Tuning for Beginners: 5 Best First-Time Tuner Cars
You've decided to embrace the world of tuning cars for ultimate performance and now you're wondering about the best tuner cars for beginners. This is more than a hobby — it's an opportunity to learn, have fun, and end up with a great-looking car. It can be overwhelming trying to figure out where to begin, but at Enjuku Racing, we're here to help. There are tons of car tuning options for beginners, but we've collected five of the best in one place.
1. Acura RSX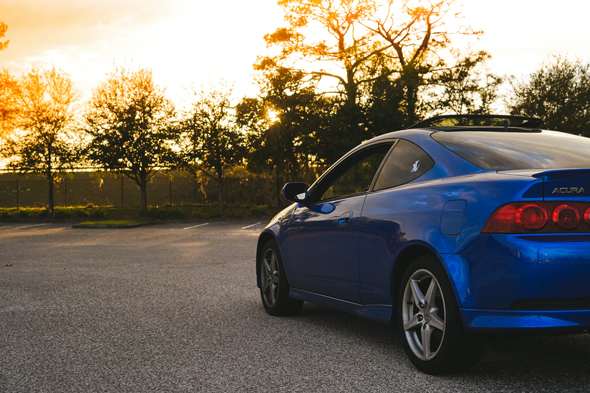 The Acura RSX is one of the best tuner cars to modify because it's a great introduction vehicle. In what is essentially a decked-out Civic, you get a straightforward motor to play around with, and because it's a Honda, you know it's going to last forever.
With its VTEC dual-overhead-cam system, it can go 0-60 mph in 6.7 sec. It's a competent design even before you start modifying it, making it one of the best tuner cars for beginners.
2. Nissan Sentra SE-R
This is one consistently underrated performer, and there is one simple reason why: it's a Sentra, and Sentras aren't pretty. This car's aesthetics remind some people of a cheap car from the eighties, but it's actually a remarkably well-performing beast of a subcompact.
The SE-R has a legendary Nissan SR20 motor which is literally worth its weight in gold. It's capable of ridiculous amounts of HP and torque if you build it, and it's sturdy as a tank. Because it looks so bad, you'll be able to get one for cheap, and if you put the work in, you'll have the sleeper of all sleepers. The Sentra SE-R is definitely one of the best tuner cars to modify for beginners, a perfect reminder not to judge a book by its cover.
3. Mitsubishi 3000GT
This is an odd one due to being the result of a seemingly strange collaboration between Chrysler and Mitsubishi. Despite its unprecedented origins, in the tuner community, the 3000GT is respected as one of the better early nineties models because of the enormous strength people can get out of this car.
It looks pretty great even by modern standards, and with the right parts, you can turn it into a menacing weapon that can smoke some of its more expensive competitors. The VR-4 is the all-wheel-drive version, which is tough to find, but all 3000GTs can be made to perform with enough effort. It's one of the best car tuning options for beginners today.
4. Toyota Supra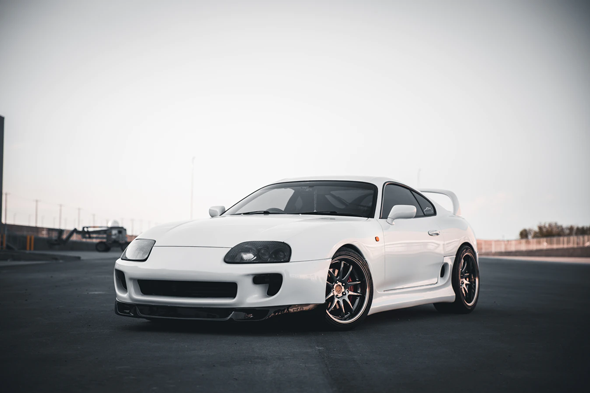 As one of the best tuner cars to modify for beginners, the Supra is a favorite in the tuner community because of the infamous 2JZ motor that makes enough power to kill you exiting your driveway. It's also supported by a robust parts market, so availability is limited to your checking account balance. This car was produced for nearly ten years, which speaks volumes about its popularity and the wide component availability.
Nothing is more frustrating than having to customize all of your parts because you can't find them anywhere, but that's not a problem you're going to have with the Supra. The only thing rarer than people driving the speed limit in California is a stock Supra. This car was made to be modified.
5. Skyline GT-R
This is the holy grail for car mod enthusiasts, and not just because of the awesome name. Uniquely striking and Japanese in its aesthetic perspective, the Skyline is the cream of the crop for those of you who want the best tuner cars to modify for beginners.
With just a bit of tuning and the right parts, you can unlock the mighty RB26DETT and all the glory it contains and have yourself a criminally fast and immensely powerful performance beast that earned the name Godzilla.
Let Enjuku Racing Help
For those of you who are just getting interested in tuning, any of these cars is a fantastic place to start. At Enjuku Racing, we can provide you with the parts you need to modify many Japanese vehicles. As you continue to learn more about modification, you'll discover all the options available on our site. Visit us online today or contact our experts to learn more.