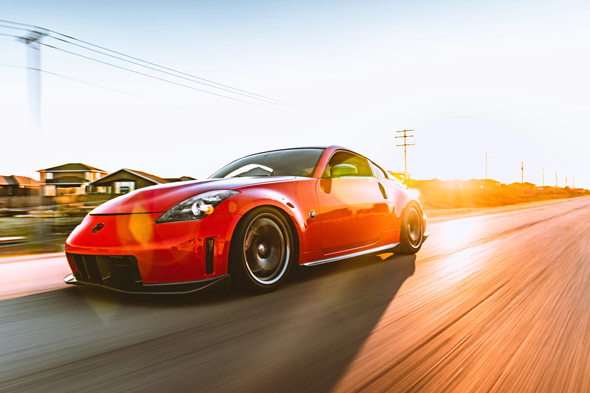 The Nissan 350Z is one of the most dynamic cars on the market, with unmatched capabilities for modification and tune-up to improve speed, style, and muscle. If you're looking for the best 350Z mods, you'll find a wide range of performance parts designed to boost engine power, improve control, and enhance your driving experience beyond expectation.
Maybe you're wondering how to improve the handling or how to make your 350Z faster. With so many mod options available, where do you start? Let's take a look at the five best Nissan 350Z mods to get you started today
1. Exhaust
The Nissan 350Z comes with a great stock exhaust, but if you're planning to tune up your car for performance racing or pure driving thrills, an aftermarket exhaust system upgrade is one of the best 350Z mods to consider. It's one of the simplest ways to increase horsepower and torque and improve your flow of gases. A full cat-back exhaust is highly recommended.
Whichever exhaust system you choose, make sure it's made of quality stainless steel with proven gains. A great aftermarket exhaust provides a deeper, heavier tone that will beef up your 350Z while also looking good on your car.
2. Suspension
If you admire the performance racing version of the Nissan 350Z, you can appreciate its beastly look when shredding the race track at insanely high speeds. If you're just getting started with your 350Z modification project, suspension upgrades are one of the best 350Z mods you can use to achieve an amped-up aesthetic.
BR-type coilovers are an ideal 350Z suspension upgrade. It's not just about achieving improved appearances — these coilovers provide the optimal suspension attributes needed to improve your car's handling and control for any environment.
3. Wheels
While choosing wheels for your 350Z depends mostly on your personal preference and the specific look you're going for, it's a worthy upgrade when you want to ensure a more functional driving experience. New custom wheels complement your car's look on the road or race track.
You can have two different sets of wheels for different environments and scenarios. For instance, try 18" wheels for track racing and drifting and 19" wheels for daily driving and custom car shows. Whichever wheels you choose, ensuring the quality of materials and a proper fit will enhance the safety of your vehicle.
4. Tires and Brakes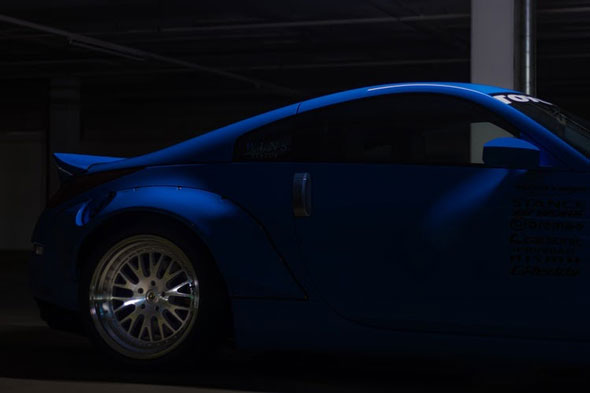 Tires are one of the most overlooked modifications for the 350Z. It's common to see a 350Z that's lowered with brand new coilovers and a set of super-cheap tires, which completely negates the performance benefits of installing coilovers in the first place. If you're wondering how to make your 350Z faster and improve cornering grip, high-speed stability, and braking speed, you need a new set of performance tires.
Aftermarket brakes are also one of the best 350Z mods to ensure superior braking performance on the track and the road. A full aftermarket brake kit is the best option and delivers a massive improvement over your stock brakes.?
5. Intake
Upgrading the 350Z's intake is one of the first performance modifications 350Z owners should carry out. By changing the stock airbox and air filter and opting for an aftermarket unit, you can easily increase the overall engine power and torque, improve throttle response, and generate increased intake noise, which means a much deeper growl.
Shop Premium Aftermarket Parts
Want to learn more about modifying the Nissan 350Z? Get in touch with our experienced experts at Enjuku Racing. Explore our selection of premium aftermarket 350Z parts and get rewards for joining our loyalty program. We also sell parts for other car makes and models for tune-ups and racing customizations. Contact us to learn more.