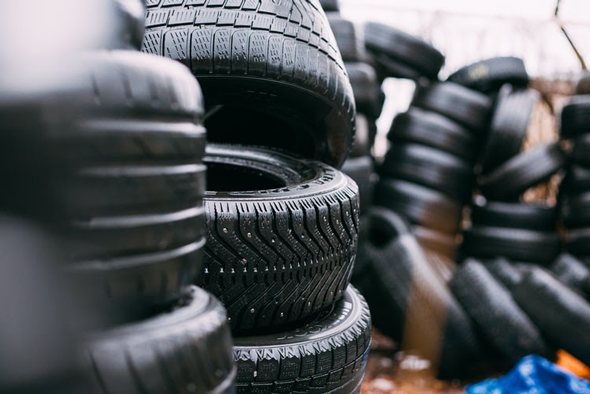 While performance wheels are often sought-after for their design and style, car tires are purpose-built for specific driving conditions. Think of all-weather tires vs. winter tires vs. all-season tires — there are clear differences in design, tread, and sidewalls. Depending on the road and weather conditions you encounter throughout the year, you've probably asked yourself one question: do I need winter tires if I have good all-weather tires on my car?
The answer is yes. It's crucial to understand the difference between all-season mud and snow tires and winter tires and how choosing the right tires can help improve the safety and performance of your vehicle.
All-Weather Tires
Most vehicles come fitted with all-season tires straight from the factory. This ensures car owners enjoy a relatively smooth and quiet ride, longer tread life, and reliable year-round performance. That's why they're such a popular choice for many drivers. When comparing all-weather tires vs. winter tires, you should note that all-weather tires perform relatively well in various road conditions, including dry, wet, and light winter conditions.
However, despite their versatile performance, the difference between all-weather and winter tires is clear — they can't provide the same amount of grip and traction needed for winter driving. They're ideal for drivers who live in moderate climates that don't experience extreme cold, ice, and snow in the winter months.
Shallower grooves offer comfort, sharper handling, and control in most road conditions.
The rubber compound in all-season tires performs best above ~45ºF.
All-season tires are designed to provide longer tread life.
Decide which tires suit you best between all-weather tires vs. winter tires to ensure safe driving.
Winter Tires
Winter tires are specially designed for driving in harsh winter conditions. The risk of being involved in an accident increases tenfold during winter due to heavy snowfall, treacherous black ice, and the unpredictability of driving in low-visibility conditions. What you need most from your tires is good traction at this time of the year. When you compare all-season mud and snow tires, winter tires are better as they stay soft in cold temperatures, offering better grip and traction.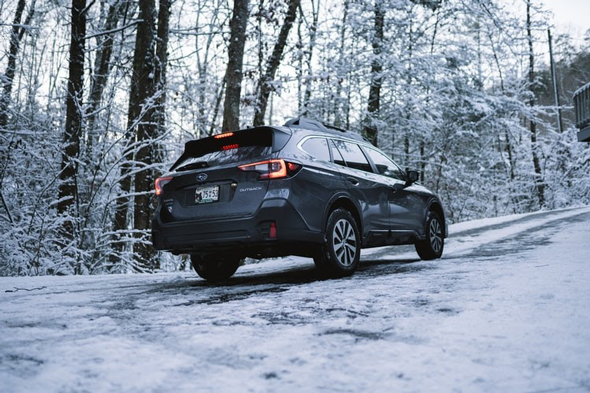 There are two types of winter tires:
Non-studded winter tires that feature aggressive tread design and sipping provide stability by biting snow and pushing water away and slush.
Studded winter tires that have holes with metal studs pressed in to grip icy roads
Note the main differences between all-weather tires vs. winter tires:
The tread rubber is more flexible in winter tires to allow for a better grip.
Deeper treads and unique patterns that reduce snow buildup and provide improved traction on snow
More biting edges and tiny slits in the tire tread ensure improved traction on ice.
All these features in winter tires ensure you maintain control of your vehicle and improve handling in challenging conditions. The type of tires you'll need will ultimately depend on where you live and the weather and road conditions in which you drive all year.
Upgrade Your Performance Today
Once you've decided which tires are best for you, it's the perfect time to explore further upgrades with premium aftermarket parts. Enjuku Racing offers an extensive selection of parts for makes such as Nissan, Toyota, Mazda, and more. Have more questions about all-weather tires vs. winter tires for your performance racing or tuned-up ride? Don't hesitate to talk to our knowledgeable customer support experts.